News
We are looking for a new Chair of Trustees!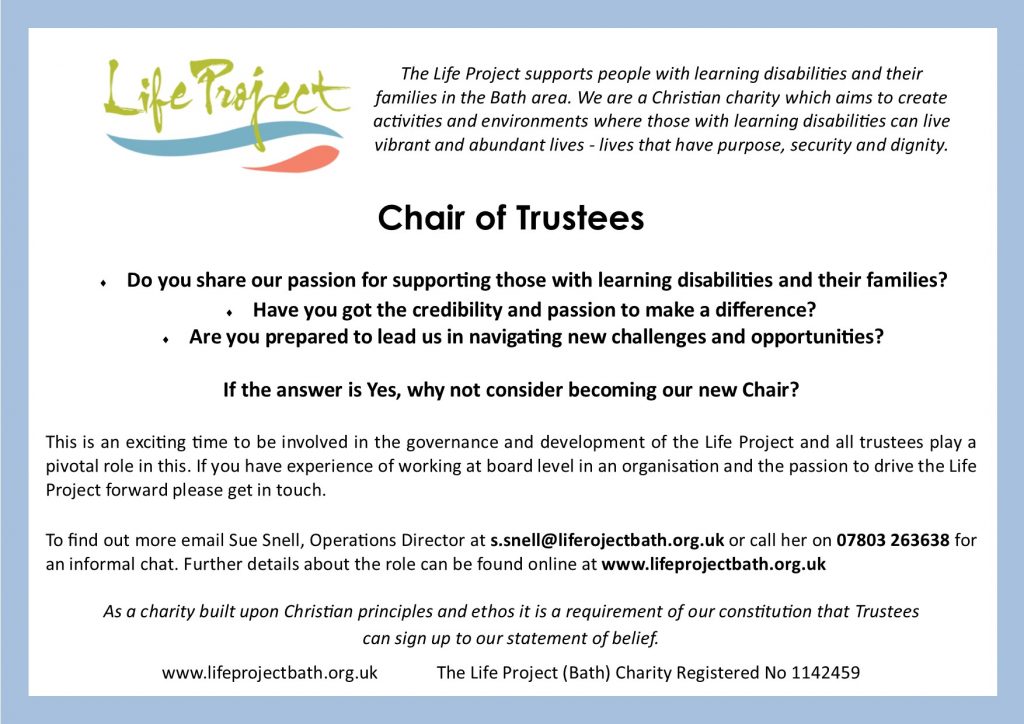 To see the job description and application details, please click here.
Quick! Grab your free charity place and support the Life Project
Have you ever been tempted to run the Bath Half? Do you know anyone who wants to run? Now's your chance to grab a free charity place and support the Life Project! Here are last year's fab team of runners who raised £8,000 for us. We would love to double this amount in 2020 and have some free charity places available! For more info contact info@lifeprojectbath.org.uk
Volunteering with the Life Project
A big shout out for…
Help with our projects :  Our projects are starting again this September and we would greatly value some more volunteers. Please contact us to find out how you, or someone you know, might be able to contribute to the work of the Life Project.  E-mail info@lifeprojectbath.org.uk
Becoming a Trustee: Do you, or anyone you know, want to use your professional skills to build opportunities for people with learning disabilities? We are currently looking for people with management level experience in business or social care. To find out more please contact s.snell@lifeprojectbath.org.uk
Have a look at some articles about volunteering with the Life Project in this month's newsletter.