Planning on doing some walking this summer?
If swimming and cycling are not for you, walking could be the perfect way to take on a challenge and raise money for us at the same time?
Or would you like to be involved with an exciting new event for Bath, the 'Bath Marches', scheduled for  Saturday 18th September, 2021.  The walks start and finish at the Bath Recreation Ground and comprises of 2 challenge walks or "Marches" of 9 and 15 miles (including snack stops!).
To have a chat about your ideas e-mail Dinah at info@lifeprojectbath.org.uk for more information or click here to register your interest on our on-line form and an e-mail will be sent to you.
Rosemary's "Captain Tom" Driveway Walk Challenge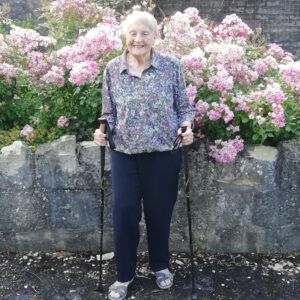 On my recent 96th birthday I decided to take up the challenge of walking 96 laps of my parking area (between 18 July to 7 Aug) to raise money for the Life Project – a charity very close to my heart!  This will be a challenge physically and mentally because my mobility and balance have suffered from lack of use during lockdown. I would greatly appreciate any contribution you could give, thank you. To go to my Localgiving page please click here.