Our quiz night was a great success, with 75 zoom screens and 25 teams.  Thank you to everyone who participated… look how much we have raised!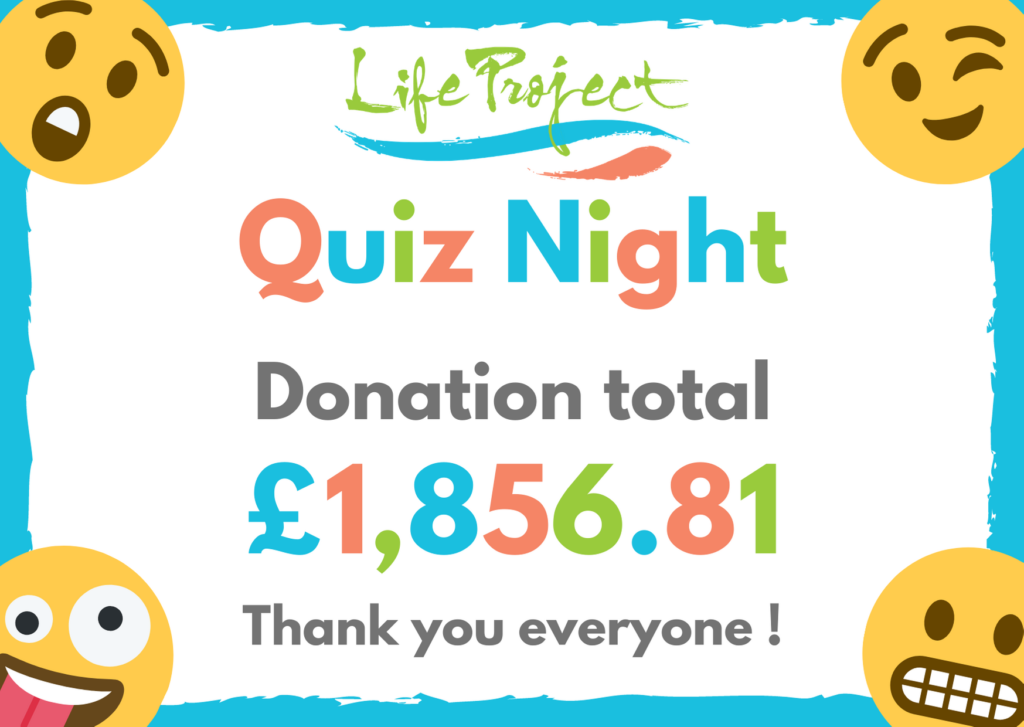 Quiz Night on Saturday 30th January 2021 at 7pm.
The quiz will be hosted on Zoom by Colin McSherry and everyone is welcome … the more the merrier!
Here is what you need to do:
Book the date: Saturday 30 January 2021: 7pm to 9.00pm (approx.)
Make up a team:  Invite your family and friends to make up a virtual team and choose your Team Captain.  This can be from as many separate households as you like.
How to register: Team Captains should register their interest by e-mailing info@lifeprojectbath.org.uk  by 5pm Thursday 28 January 2021   They will then be sent a form to let us know important  details, such as your team name and members so we will be able to prepare your break out room and to send through Zoom login details and further instructions. It would help if you could also let us know if you have any young people in your team – so we can ensure that there is a young person's round😊 if necessary.
How the quiz will run: After initial introductions and a recap of the rules the Quiz Master will then put you into your teams to answer the quiz questions. Only Team Captains can submit your team answers.   (We will be using forms, but all will be clear on the night😊).
Quiz cost: We suggest a minimum donation of £3 per head or £10 per household.  All proceeds will go towards the Life Project.  You will be able to donate via our Life Project Localgiving Quiz Night appeal page here.
We look forward to seeing you there!