From Sue Snell our Operations Director
Over this period of pandemic and lockdown the Life Project has been managing most of its projects and activities digitally – it doesn't quite feel the same but we have managed to stay in touch with our group members through lots of zoom sessions, emails and phone calls. But now we are making plans to restart some of our face-to-face work in September.
There has been lots to consider to make sure we can continue to deliver safe, meaningful and quality services for everyone who attends our groups. As the Autumn progresses you will hear more about how we will do this in relation to each of our projects and venues. Of course everything to do with Covid keeps changing and we will be taking careful note of all new developments and government guidance to ensure we continue to operate safely.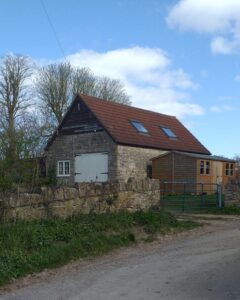 We have been making specific plans for our project, normally based at the Old Acorn Barn in Englishcombe, which will take the form of a 'blended' programme of activities for our Makers. This will comprise shorter sessions at the Barn for small numbers, plus opportunities to go to the allotment or enjoy other outside activities (weather permitting).  We will combine this with our Zoom group-time sessions, music with Jieun and other activities that work well in this format, plus guided creative activities through YouTube videos and activity packs to complete at home.
What you need to do:
If you, or the person you care for, is already booked to attend the Barn you will hear directly from Sarah, our Barn Coordinator, with specific plans for your sessions and all the safety instructions.
If you would like to find out more about our Barn programme, so you can decide whether it's suitable for you or the person you care for, please get in touch with Tom, our Barn Development Worker, who can give you all the details t.riley@lifeprojectbath.org.uk.
If you attend one of our other projects our coordinators will keep you posted as to when it will be possible to meet in person.
Finally, in whatever way you are involved with us at the Life Project, please stay in touch – we have missed you all and look forward to seeing you again (in person)!